Aldinga Physiotherapy Services
Looking for an Aldinga Physiotherapy clinic to help you move & feel better?
At Aldinga Bay Physio, our aim is to help you overcome the aches and pains that are restricting your mobility and negatively impacting your life.  Whether you are suffering from sports injuries, work related injuries, motor vehicle accidents or from general wear & tear, we can help.
 Our experienced Aldinga Physiotherapy team offer one on one personalised care, with treatments designed to reduce your pain and get you back doing the activities you love.
 If you suffer from any of the conditions outlined below, then please get in touch.  Our Aldinga Physiotherapy team are here to help you on your road to recovery.
Tendonitis / tendinopathies
Kids and the younger athlete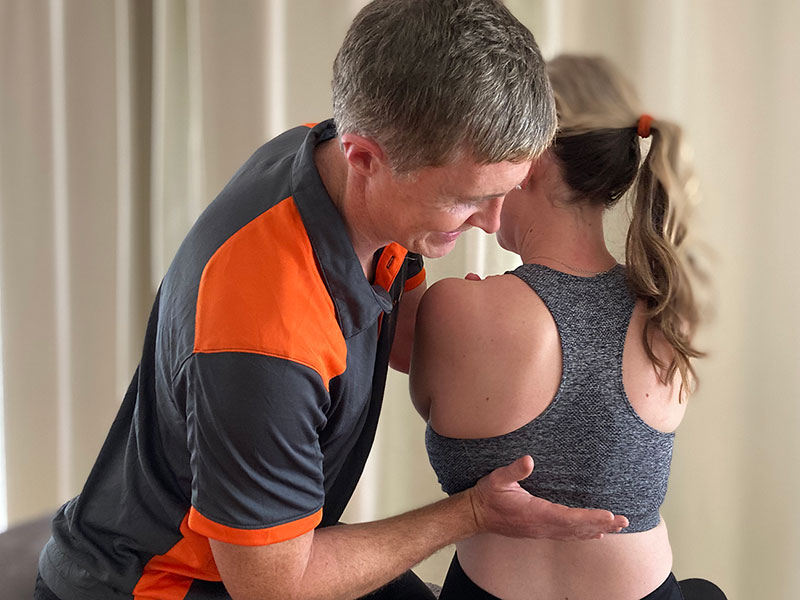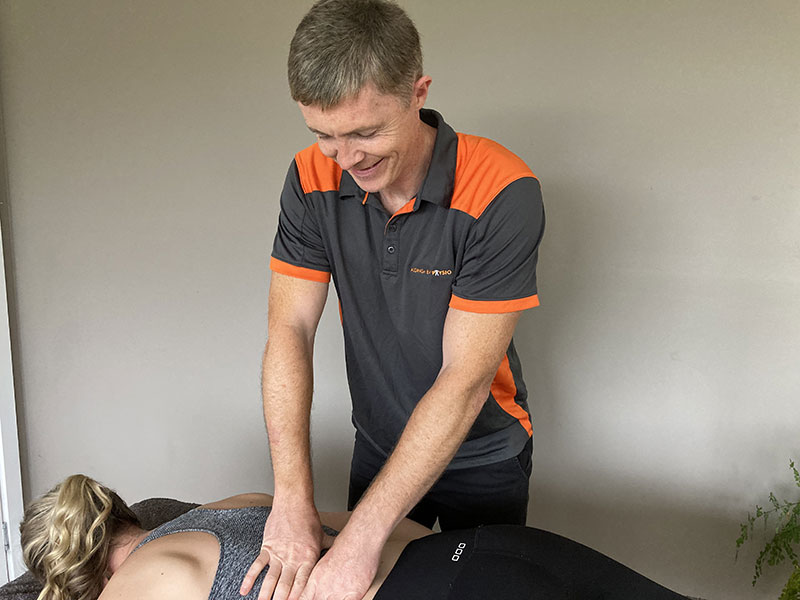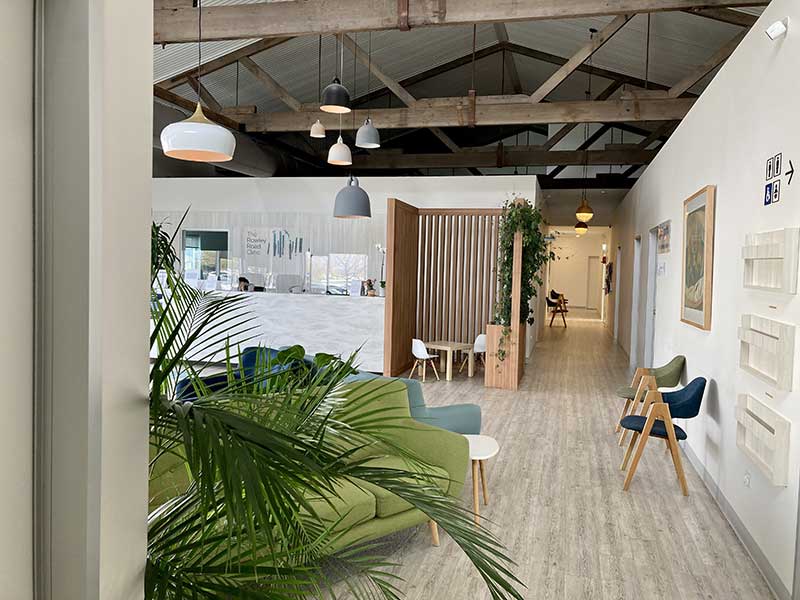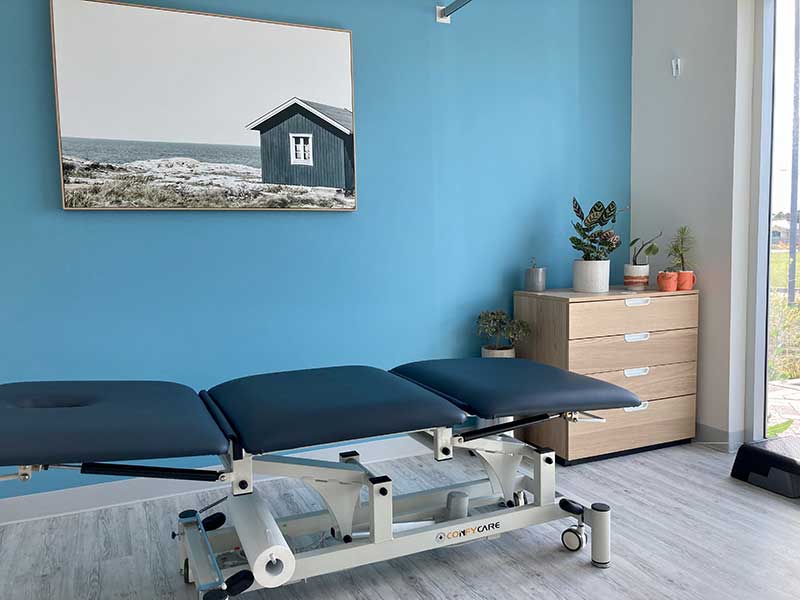 Physio for Back Pain
Back pain can be caused by a number of things. It can come on suddenly or gradually over weeks, months or years. This is because there are many different types of tissue and tissue injuries that can cause or collectively contribute to lower back pain or middle back pain. These include; thoracic or lumbar discs, facet joints, SIJ (sacroiliac joint), costovertebral joints, ligament sprains, back muscles strains, back muscle spasm, nerve impingement, nerve strain, bone stress or fracture of the vertebrae, among others. At Aldinga Bay Physio, I figure out what is going on in two ways. I listen to how you describe your pain or symptoms and usually some questions from me to fill any gaps. Informed by this I will then do a relevant physical assessment,  usually involving some movement tests and palpation (feeling the various tissues).
Read more
The combination of both these will help me to identify if we need to work on getting some acute back pain (new, often, sharp) relief and/or getting to the source of any long term (chronic) back pain. Depending on the cause of the back pain, some of the treatments I may use at Aldinga Bay Physio include; joint mobilisation, different types of massage, taping, dry needling, stretching and different exercises specific to your back pain for prevention/limitation of your symtoms in the future.
Make an appointment for back pain treatment from a physio in Aldinga, Sellicks, Willunga and Mclaren Vale.
Physio for Sciatica
Sciatica is a type of pain caused by irritation of the sciatic nerve and is often in the back of the thigh or calf. Although it is the better known nerve in the lower limb, there are several other nerves and reasons that can cause a similar pain/tingle/burning/numbness/weakness in the thigh or calf. Some of the reasons include; one or more of the nerves of the lumbar (lower) spine being pinched (eg. by disc or bone) or bathing in inflammation on its course. Sometimes one of the nerves of the lower leg (eg. sciatic, femoral, sural, tibial, peroneal) can be strained locally. Other times the actual injury is in the lower back but the pain just refers down the leg called radicular pain. When there is reduced strength or altered sensation or reflexes in the lower limb this may be due to altered nerve conduction or what is called a radiculopathy.
Read more
When assessing these symptoms I will look at your lower back and see how it is moving. I may do tests that look at how different nerves like or dislike being stretched or moved. I will likely check your reflexes and may check your lower body sensation or strength.
Depending on what is likely to be causing the radicular or radiculopathy symptoms, I may perform gentle manual therapy or gapping techniques to your lower back, soft tissue work to the lower limb, neural stretches or sliders, dry needling, activation exercises or postural advice. If you need imaging or I think you need to see your GP in regard to additional medication, I will let you know.
Make an appointment for sciatica treatment from a physio in Aldinga, Sellicks, Willunga and Mclaren Vale.
Physio for Neck Pain
There are several causes of neck pain. These include; wry neck, whiplash, postural related neck pain, neck pain due to shoulder weakness, discogenic neck pain, facet joint neck pain, myofascial neck pain. Similar to lower back pain, neck pain can be associated with radiculopathy or radicular pain, in this case into the upper limb (shoulder, arm, hand). Some of these different types of neck pain can feel similar and be in similar locations. However, the best treatment and prevention of reoccurrence will depend on an accurate diagnosis. At Aldinga Bay Physio I will work on getting an accurate diagnosis so that you get the quickest neck pain relief with the best long term outcomes.
Make an appointment for neck pain treatment from a physio in Aldinga, Sellicks, Willunga and Mclaren Vale.
Physio for Sports Injuries
I know how much people miss performing to their best or not being able to do the sport they love. Whether you are a weekend warrior, high level athlete or just need that run to clear your head, I should be able to help. I will always consider your biomechanics, especially if your sporting injury has come on gradually, reoccurs or you have multiple injuries. With traumatic injuries, I will work towards getting your movement and strength back to as normal as possible and often better than pre-injury where possible.
Common sporting injuries include;
Read more
hamstring strain, calf strain, quad strain and adductor strains
shoulder dislocations
acromioclavicular strains
shoulder labral tears
knee meniscal irritations/tears
ankle ligament sprains
shin splints
medial tibial stress syndrome
peroneal tendon dysfunction
femoacetabular impingement and other hip related disorders
acute tendinonsis and chronic tendinopathy of the achilles tendon, patella tendon, hamstring origin tendon, adductor tendon, rotator cuff tendons
stress fracture of the metatarsals and vertebrae
tennis elbow
golfers elbow
Heavy knocks where everything hurts!
fractures of upper and lower limbs
ankle impingement
Make an appointment for sports injuries treatment from a physio in Aldinga, Sellicks, Willunga and Mclaren Vale.
Physio for Hip and Knee Arthritis
Osteoarthritis (OA) is a wear and tear type arthritis. It typically occurs more in our joints as we age. A lot of people will start to show signs of OA in their hips and knees as early as their 20s. Their hip or knee arthritis may not bother them until their 40s, 50s or 60s. Some people will benefit from a hip replacement or a knee replacement. However, well-targeted exercises and certain manual therapy can significantly reduce how much your hip or knee arthritis affects you. They can also reduce or delay the need for hip or knee replacements. At Aldinga Bay Physio I will assess your hip or knee and advise you of whether it is likely to respond to physiotherapy or whether you require an orthopaedic opinion.
Make an appointment for hip and knee arthritis treatment from a physio in Aldinga, Sellicks, Willunga and Mclaren Vale.
Physio for Headaches and Migraine
Many headaches are caused by neck, shoulder or jaw problems. I will assess you to determine if your headache is one of these. If it is, then there is a good chance I can help you with your headache/migraine.
One of the best indicators that your headache will respond to physiotherapy is if I can reproduce your exact type of headache with palpation and pressure. Of the headaches that physio can help with, some are predominantly muscular or some are predominantly joint related. The location of your headache will help me in the assessment process. These include headaches at the base of the skull (occipital headache), at the side of the head (temporal headache), behind the eyes (orbital headache) or frontal headaches.
Make an appointment for headaches and migraine treatment from a physio in Aldinga, Sellicks, Willunga and Mclaren Vale.
Physio for Tendonitis / tendinopathies
We have tendons all over our body. Tendonitis is when a tendon is inflamed and tendinopathy is a more chronic state, where changes have occurred to the tendon structure due to repeated injury to the tendon. Some people will have an acute tendonitis on top of a chronic tendinopathy.
Read more
Common tendons affected include;
Achilles tendonitis/tendinopathy
Patella tendonitis/tendinopathy
Hamstring origin tendonitis/tendinopathy
Rotator cuff tendonitis/tendinopathy
Biceps tendonitis/tendinopathy
Triceps tendonitis/tendinopathy
Adductor tendonitis/tendinopathy
Peroneal tendonitis/tendinopathy
Tennis elbow and golfers elbow are tendon problems but are more accurately called epicondylitis or epicondylopathy.
It is also very relevant to know which part of the tendon is affected. With the Achilles, the mid portion, insertion and paratendon are all approached differently. Other tendon issues are more concerned with inflammation of the tendon sheath. This is called tenosynovitis and the most common locations are de Quervain's, intersection syndrome (base of the thumb) and trigger finger (ring finger and thumb most common).
The type, stage and location of your tendinopathy, will determine the balance of rest and exercise (load) your tendon injury needs. In the main, rest alone will not be sufficient to fix your tendon injury and it will usually require controlled load to ensure a long term fix of the problem. This sounds relatively easy but it is the main reason failed full recovery from tendon injuries occur. The exercise type, frequency, duration and intensity need to be consistently monitored and adjusted to you and your circumstances for the best chance of success. Chronic tendon issues are definitely not an injury where there is one protocol that fits all.
Make an appointment for tendonitis / tendinopathies treatment from a physio in Aldinga, Sellicks, Willunga and Mclaren Vale.
Physio for Shoulder pain/injury
The shoulder is an amazing joint. In fact, it is made up of a few joints; the glenohumeral joint, the sternoclavicular joint, the acromialclavicular joint (AC joint) and the scapularthoracic interaction. All these joints depend on each other. The shoulder was designed for mobility more so than stability. A lot of nerves and blood vessels also have to squeeze through this confined area. With all this in mind it often does not take kindly to awkward falls, prolonged overhead use, poor posture or just too many birthdays!
To give you an idea of the different causes of shoulder pain, I will list the most common shoulder injuries I see;
Read more
Rotator cuff tears and strains
Rotator cuff tendon problems
Shoulder impingement, including subacromial impingement and bursitis
Glenoid labral tears
Shoulder dislocation (anterior, posterior or inferior)
Shoulder instability
Fracture of the clavicle
AC joint strains or AC joint degeneration
Frozen shoulder/adhesive capsulitis
Referred pain from the neck
Long head of biceps rupture
Nerve entrapments including subscapular nerve, long thoracic nerve and thoracic outlet syndrome
Fracture of the humeral head or neck
Make an appointment for shoulder pain/injury treatment from a physio in Aldinga, Sellicks, Willunga and Mclaren Vale.
Physio for Post-op rehab
Total hip replacements/direct, anterior, posterior approaches
Knee replacements
Hip arthroscopy
ACL reconstruction
Knee arthroscopy
Patella-femoral stabilisation
Paediatric hip surgery
Read more
shoulder reconstruction
Arthroscopic surgery of the rotator cuff and instability
Reverse total shoulder replacement
Total shoulder replacement
Shoulder arthroscopy
Ankle reconstruction
Bunion surgery
Paediatric ankle surgery
Ankle fusion
Wrist arthroscopy
Elbow arthroscopy
ORIF if you have had pins, screws or plates to plates to fix fractures
Rehab post-moon boot, cast, splint
Make an appointment for post-op rehab from a physio in Aldinga, Sellicks, Willunga and Mclaren Vale.
Physio for Kids and the younger athlete
Having worked in a paediatric physiotherapy department in England and with youth sports teams,  I am experienced in working with the different considerations between adults and the younger population in relation to injury. This includes dealing with growth plates, tendon attachments at weak cartilage plates, elastic bones predisposing to green stick fractures, muscles trying to catch up with bones getting longer and incoordination of the growing body. Of course there are also the emotional factors specific to how kids recognise and deal with pain and the physical demands of school play and multiple sports.
Common injuries in kids include;
Read more
Perhes disease (hips)
Osteochondritis dissecans (elbow and lower femur)
Osgood-Schlatter's (knee)
Sinding-Larsen-Johansson (patella)
Sever's (heel)
Scheuermann's (mid-back)
Growth plate fractures
Stress fractures of the lumbar spine, tarsal coalition (foot), avulsion fractures most commonly at origin of sartorius, origin of rectus femoris, origin of hamstring and insert of the iliopsoas tendon
If your child has an injury, book an appointment above for your physio in Aldinga, Sellicks, Willunga and Mclaren Vale.
NDIS
I will happily see clients who receive funding from the NDIS who are self-managed or third party managed.
Book an appointment for NDIS physio in Aldinga, Sellicks, Willunga and McLaren Vale.
Dry Needling
Dry needling can be a useful compliment to physio treatment. Dry needling refers to the use of acupuncture needles within modern medical practice, rather than the traditional oriental principles. The needles I use are very fine and gentle on your tissues. The technique can allow us to influence deep tissues and to treat referred pain.
Make an appointment for dry needling from a physio in Aldinga, Sellicks, Willunga and Mclaren Vale.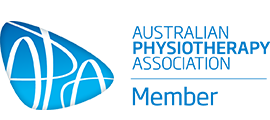 What are the Physiotherapy fees?
Initial Appointment $93. Follow-up appointment $87. If you are eligible for a Chronic Disease Management Plan (formerly EPC) from your GP, there is a $17 gap.
Do I need a referral to book an appointment?
Do you accept Private Health?
Yes we can process all private health that have Physio/extras using our HICAPS terminal.
What should I wear?
Comfortable, loose clothing which can be moved to expose the area of concern
What to expect
All appointments are 30 minutes long and I will not be seeing any other clients during this time.
I will listen to your problem and story and  usually ask you some questions to clarify details. I will then assess how you move and perform relevant tests to help me identify the source of your problem. You will receive some treatment on the first day and depending on the injury, this may include manual therapy, advice or exercises. Often, this is all of the above. If I think that someone else can help you further, I'll let you know.